China XD Group Co., Ltd. is the sole group capable of systematic research and complete design of AC/DC power transmission projects in China.
Based on R&D and manufacturing capability of complete equipment for power transmission and transformation, China XD Group Co., Ltd. aims at providing users at home and abroad with systematic solutions concerning AC/DC power transmission, new-energy power generation and grid connection, smart distribution network, microgrid and comprehensive energy, solutions for projects and services and commercial solutions by virtue of its unique capabilities for systematic research, experimental simulation and complete design in China.
1. Solutions for EHV DC power transmission
HV DC power transmission can be applied to the followings: long-distance high-capacity transmission of electric energy, asynchronous grid connection of power system, long-distance power transmission through submarine cables, high-capacity grid connection of new energy, power supply to weak AC system or passive system and building of urban DC distribution network etc.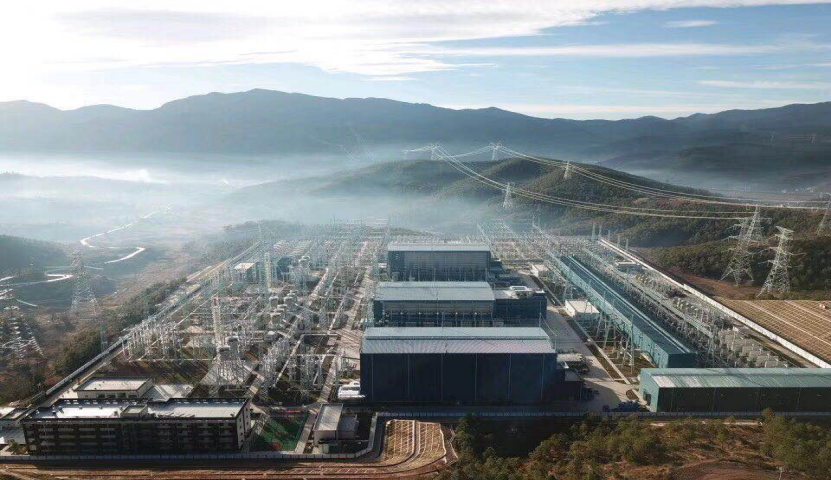 2. Solutions for new-energy power generation and grid connection
China XD Group Co., Ltd. is dedicated to creating full-industry-chain products covering development of wind power plants, design of power plants, supply chain services, project construction, commissioning and O&M and financial solutions by bringing the resource advantages of central enterprises into full play and integrating industrial resources such as suppliers and partners on a case-to-case basis in accordance with user needs, so as to provide clients with the solutions featured by the lowest cost per kilowatt hour. Solutions for smart PV power plants: China XD Group Co., Ltd. provides full-life-cycle solutions (such as complete design, project management, project construction and O&M services) for large surface power plants and commercial distributed PV power generation projects, covering various scenarios such as large surface power plants, hydropower plants, power plants in mountainous regions and industrial/commercial roof power plants etc.


3. Solutions for access of offshore wind power
In the process of developing towards deep/open sea, the previous AC transmission schemes of offshore wind-power development cannot meet relevant requirements under limitations from transmission distance. On the contrary, the flexible DC access scheme is the optimal technical scheme for grid connection of open-sea wind power field recognized on the international community currently.
Offshore wind soft directly into the wiring diagram
4. Solutions for microgrid and comprehensive energy

Based on advanced power electronics, microelectronics and control theories, China XD Group Co., Ltd. studies on schemes of systems such as microgrid and comprehensive energy, forming serialized products such as microgrid and comprehensive energy control and protection system after years of technical R&D. China XD Group Co., Ltd. is now capable of providing users with solutions for microgrid and comprehensive energy system.


Power distribution decay demonstration project of power grid
5. Solutions for smart distribution network and quality control of electric energy
With regard to voltage flicker and fluctuation, three-phase imbalance and harmonic wave of the power grid, the solutions based on Passive Filter (FC), Static Var Compensator (SVC), Static Var Generator (SVG), Active Power Filter (APF) and Dynamic Voltage Restorer (DVR) are used. In this way, the reactive power can be regulated to support grid voltage, to eliminate the harmonic pollution and to compensate the unbalanced current of the load, realizing comprehensive quality control of electric energy.